Last updated 08/03/2003


Stephen Hamrick
E-Mail: steveric@bellsouth.net

"There isn't very much that would make you want to be here...the floors all creak and the plumbing leaks...there's no carpet on the floor...the lights so low, you can barely read your Bible...but the King is here"
A Little About our Fellowship
Our small church fellowship has been meeting for a long time. First we met in homes, and now we meet in a little, old white house which we call The Meeting Place. We are blessed by God's presence every time we meet, and have good worship. About half of our fellowship are musicians. God had given some songs to two of our members. We have definately been blessed by this music and we hope you will also be blessed.
Feel free to listen, download, share or copy them on your Microsoft Media Player, but remember that the music is copyrighted!! Just dont't sell them!!
Pick a song below and wait while the song downloads to your player.
If your player won't play mp3 files, you can go to this link to download a free RealOne Player, Just click here. When you get to the link, click Restart Download button. Follow the instructions on that page. There is also a download for Mac, Unix/Linux, and other system formats.
| | |
| --- | --- |
| Songs by Stephen Hamrick | Songs by John Gorman |
See listen to more songs at Songs of the Spirit 2.

---
Want to see the lyrics? Click here to see them.

"They that wait upon the Lord shall renew their strength; they
shall mount up with wings as eagles; they shall run and not be weary; they shall
walk and not faint."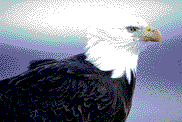 ---
It only takes a spark to get a fire goin'!!

If you are blessed by this site,
Spread the Word

We would like to hear from you
Please sign our Guestbook






View My Guestbook

Sign My Guestbook

---
You are Visitor Number


FastCounter by bCentral
Check Back Again
---